AgeGuide Dementia-Friendly Initiatives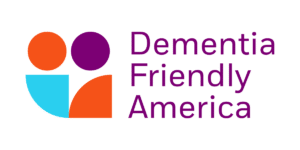 Building dementia friendly communities in Illinois is significantly important to persons living with or at risk for dementia and their caregivers. Based on a 2017 Alzheimer's Association report, it is estimated that 220,000 people in Illinois have dementia due to Alzheimer's disease and by 2025 the number will increase by 18% to 260,000 people.
Dementia Friendly America is a national network of communities, organizations and individuals seeking to ensure that communities across the U.S. are equipped to support people living with dementia and their caregivers. Dementia friendly communities foster the ability of people living with dementia to remain in the community and engage and thrive in day to day living.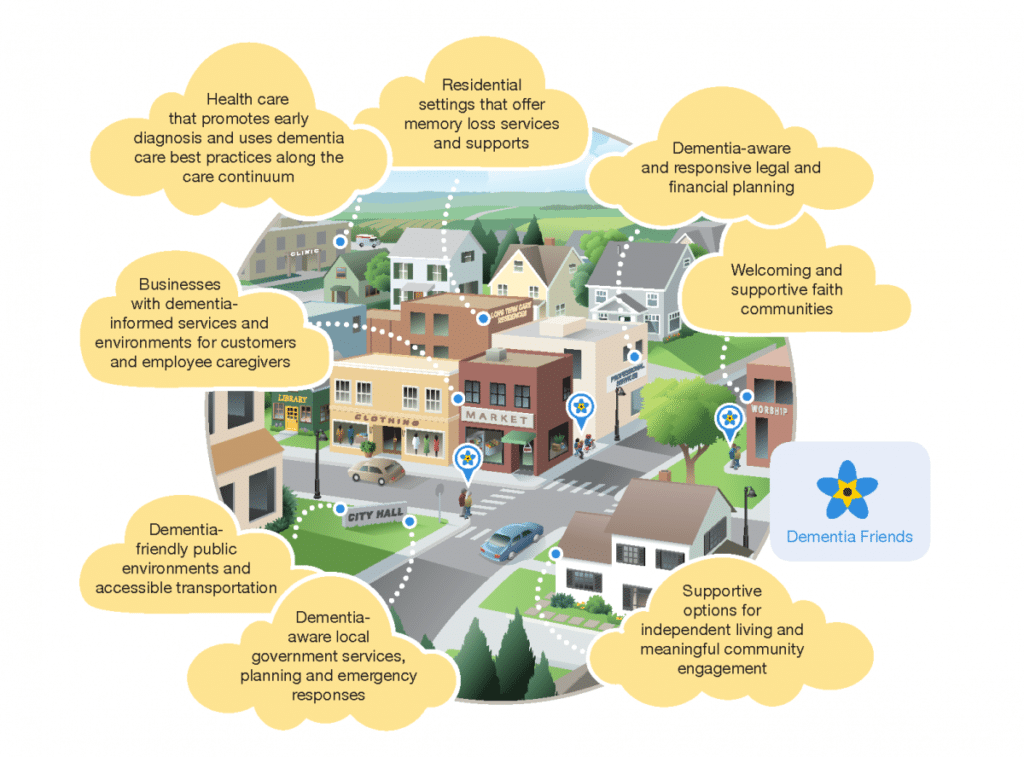 In March of 2017, AgeGuide made a commitment to the Dementia Friendly Illinois Communities initiative at the Dementia Friendly Illinois kick-off workshop.
Through an Alzheimer's Disease Supportive Services grant funded by the Illinois Department on Aging through the Administration on Community Living, and by utilizing the Dementia Friendly America Toolkit, AgeGuide has received national recognition from Dementia Friendly America for the development of two Dementia Friendly communities: Kankakee County and North Chicago in Lake County. Through this grant, we have been able to accomplish a lot in 2018 in collaboration with community partners:
Development of Dementia Friendly Business Training presentations
Implemented Tales and Travels Memories Library Program and Memory Cafés in various communities
Developed Dementia Friendly communities in North Chicago, Kankakee County, Elgin, Westmont, Oswego, St. Charles, Geneva, Batavia, Highland Park, Barrington and Naperville that are recognized nationally for their continuing efforts
AgeGuide is bringing the message of Dementia Awareness and Support to our local communities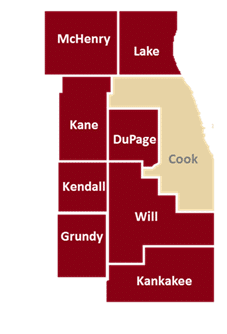 Ready to ignite your community to become more Dementia Friendly and get your star on the map? We can provide the assistance and support you need!
Offer Guidance on Development of Advisory Committees
Dementia Friendly Business Sector Trainings
Community Outreach & Education
Interested in becoming a Dementia Friendly Business?
Dementia-Friendly Business Standards
At least 50% of front line staff participate in training and Management required to attend training
Team leader appointed as a liaison
Open to discussion regarding environment changes to enhance safety
Commitment to share training with new hires and those who weren't able to attend the original training
Agreement to annual on-site follow-up visits
Dementia-Friendly Training Topics
Dementia-friendly concept and value
Role of dementia-friendly organizations
Viewpoints of individuals with dementia
Dementia signs and symptoms
Approach and communication strategies
Possible issues and management strategies
Dementia-friendly environment strategies
To learn more about these programs or to see how we can serve as a resource for your Dementia Friendly community effort, contact Caitlyn Tolentino at (630) 293-5990 or [email protected] or fill out our form.